Tag:
Native American Heritage Month
November is National Native American Heritage Month. This month is the time to celebrate diverse cultures and traditions and to acknowledge the importance of Native people. We are honoring those who have been here long before us by selecting children's books that are not only about indigenous people but are #ownvoices. These authors are Native Americans themselves and have put their culture and tradition into their stories for families to enjoy.  These stories are not only enjoyable to read, but they offer a way for children to learn about Native American culture and to understand the importance of the Native American culture.
Come and check out these titles and more at Aurora and Dillsboro!
Fry Bread – Kevin Noble Mallard – Part of the Seminole Nation of Oklahoma tribe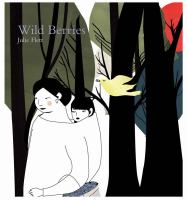 Wild Berries – Julie Flett – Part of Swampy -Cree Metis tribe
In the Footsteps of Crazy Horse – Joseph Marshall – Part of the Sicangu Oyate (Rosebud Sioux, Lakota) tribe
Brother Eagle Sister Sky – Chief Seattle – Suquamish and Duwamish chief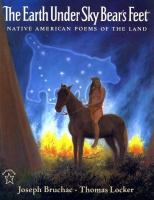 The Earth under Sky Bear's feet : Native American poems of the land – Joseph Bruchac –  Abenaki tribe